FIRST YEAR ONE TRIP
June 30-July 7, 2019
This was our inaugural trip and it was everything we wanted it to be and more.  The days were jam-packed with activities and the children absorbed it all like thirsty sponges.  This article is meant to share the highlights with you.
June 30, 2019 – Departure from La Paz to Espíritu Santo Island
Our Hèroes arrived late in the afternoon.  For many, it was the first time to be away from home and for all, it was the first time to be on a boat like Quino el Guardian.  Our crew was as excited to have them on board as they were to be there.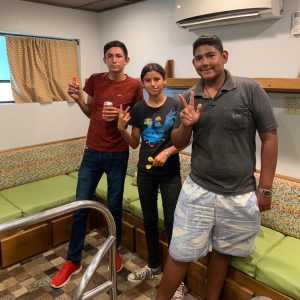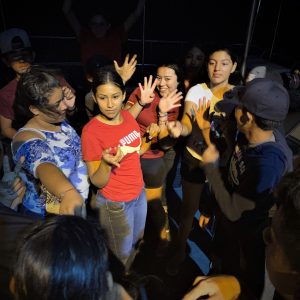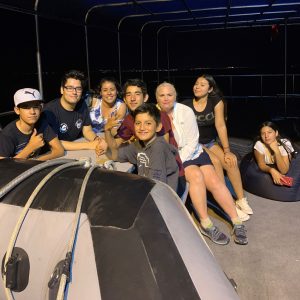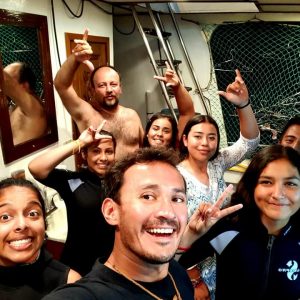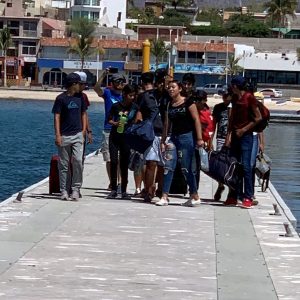 July 1, 2019 – Espíritu Santo (site: El Candelero)
Activities included:
Morning hike and snorkeling at El Candelero
Bird watching at San Gabriel Bay
Field notebook with Amy Hudson
Economy class
Introduction to the tourism industry by Dora
Project:  Creating a travel brochure on their villages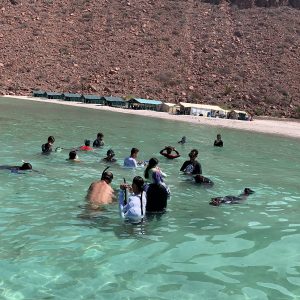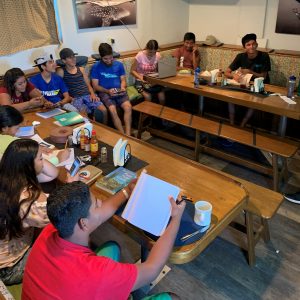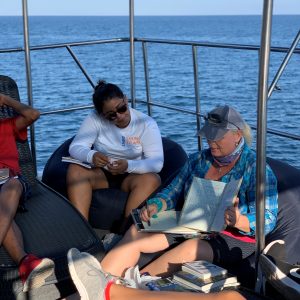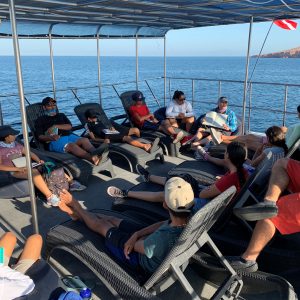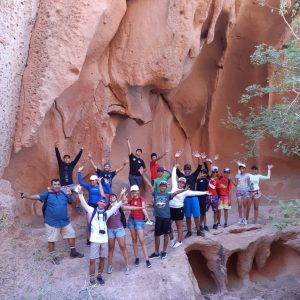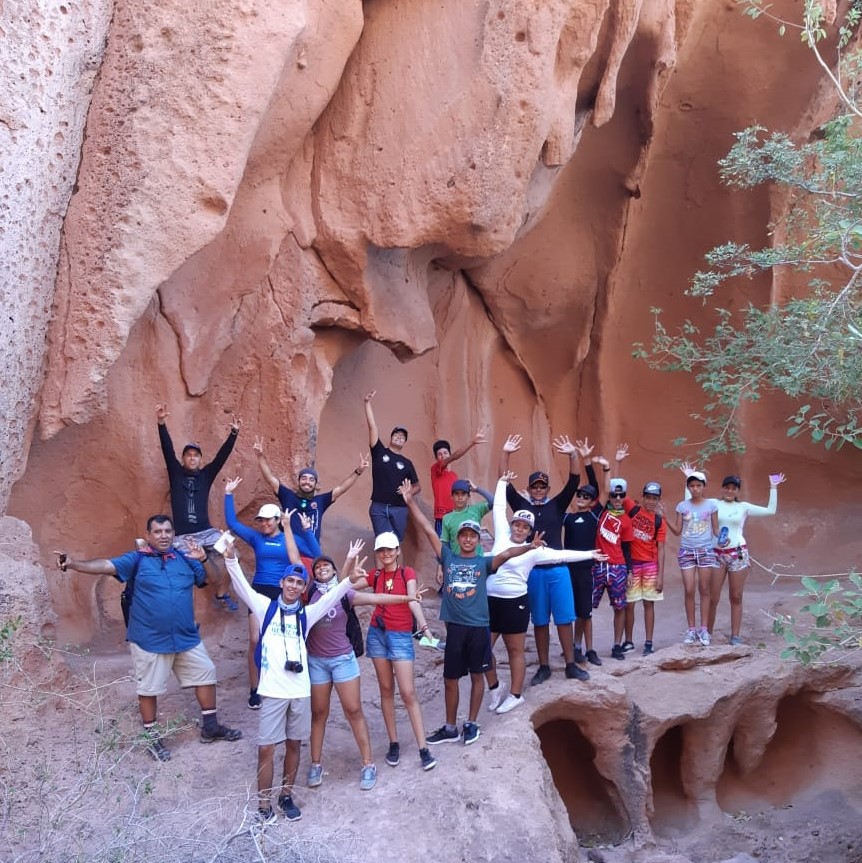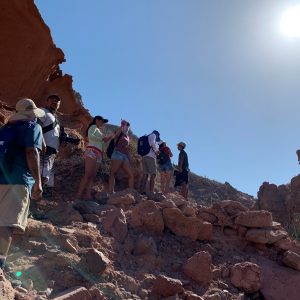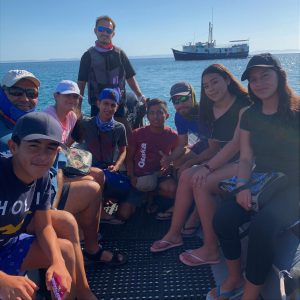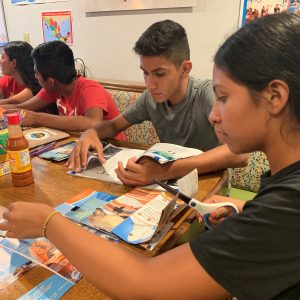 July 2, 2019 – San Francisquito Island, Estero of San José Island,  EL Pardito Island
Activities included:
Morning hike at San Francisquito Island
Field notebook with Amy Hudson
Continue working on their brochures project
Snorkeling around El Partito
Mangrove class
Tour and swimming in the mangroves of San José Island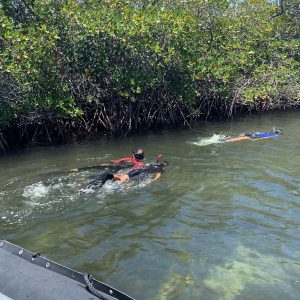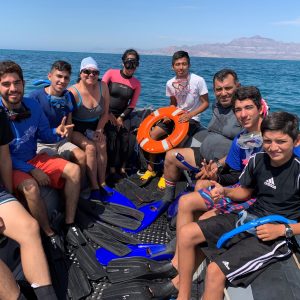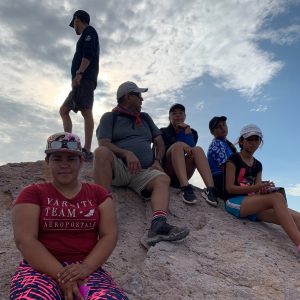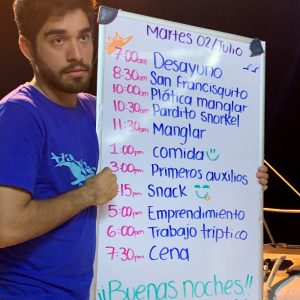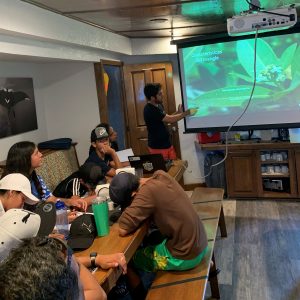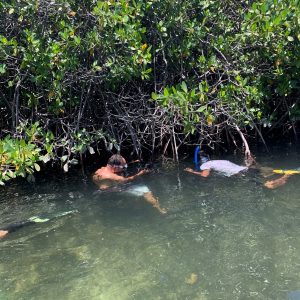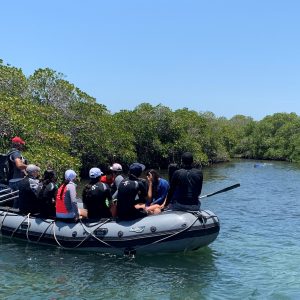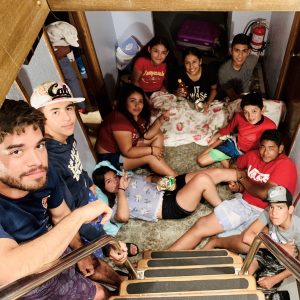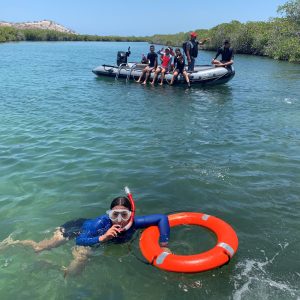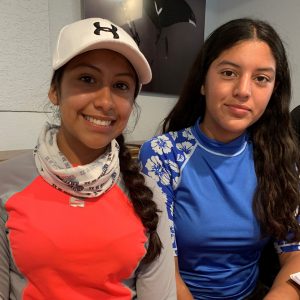 July 3, 2019 – Carmen Island
Activities included:
Classes of La Baja and Gulf of California's Geology
Hiking to learn about fossils
Dolphin watching
Economy class
Snorkeling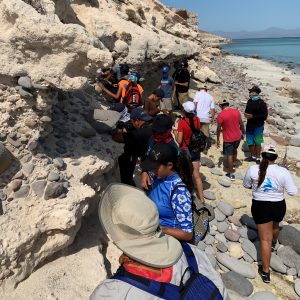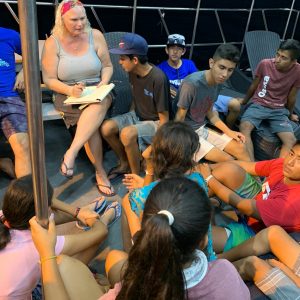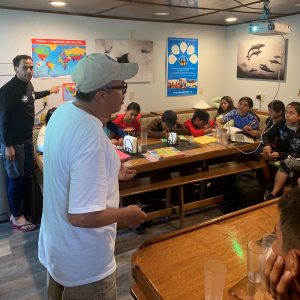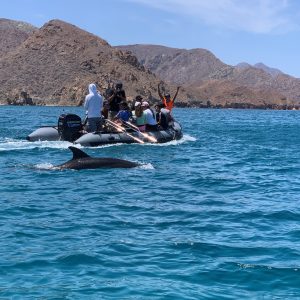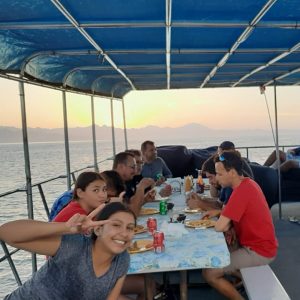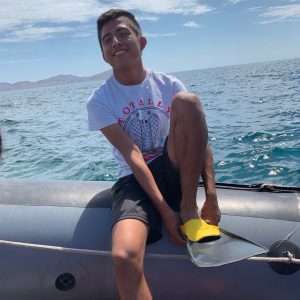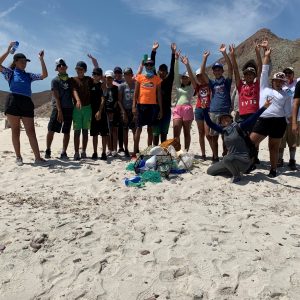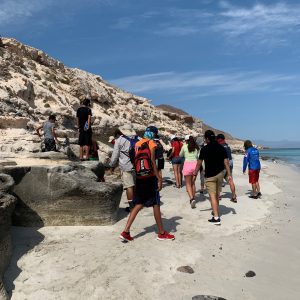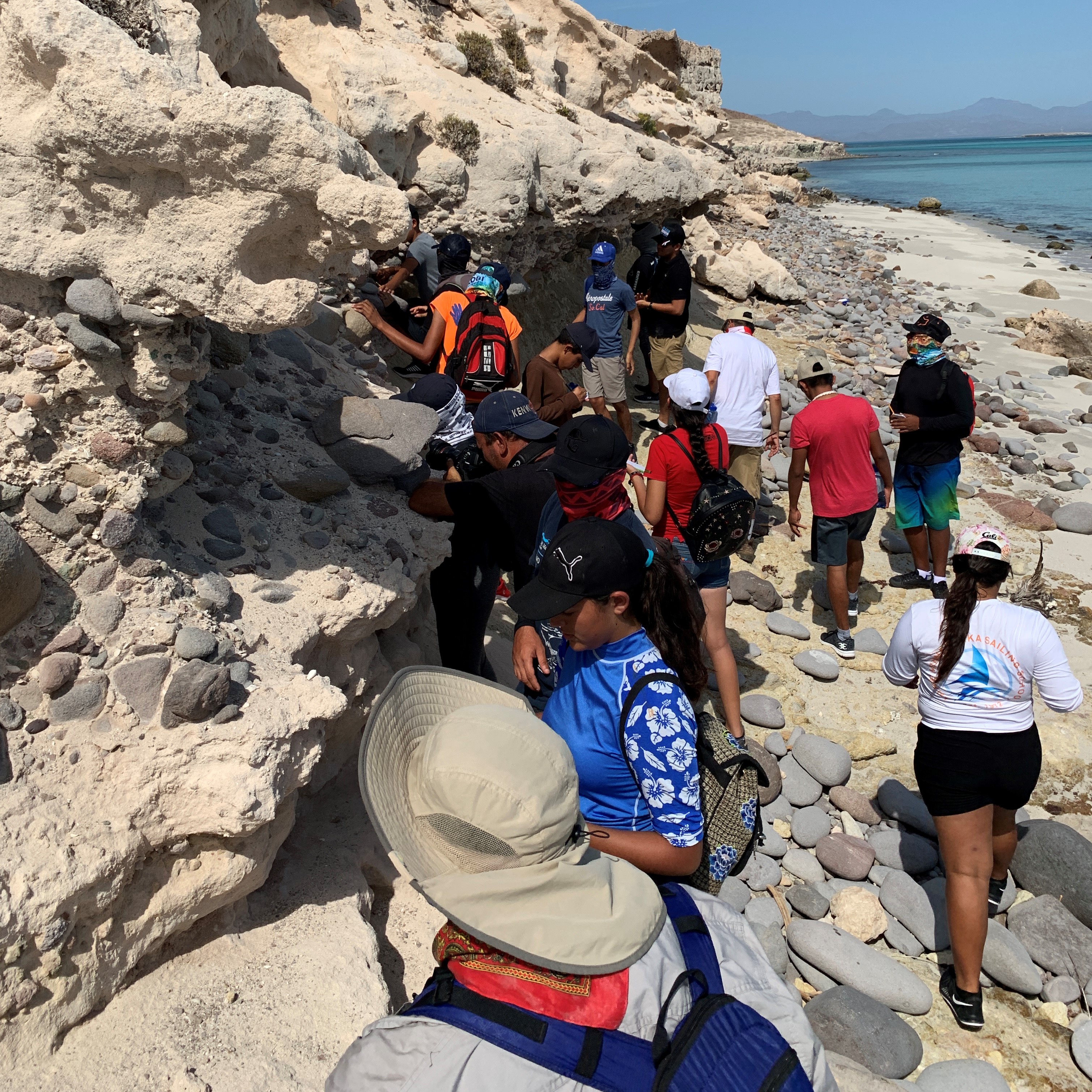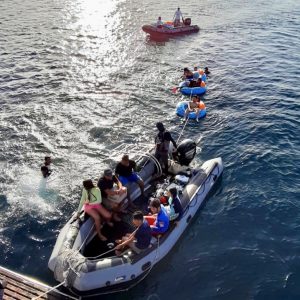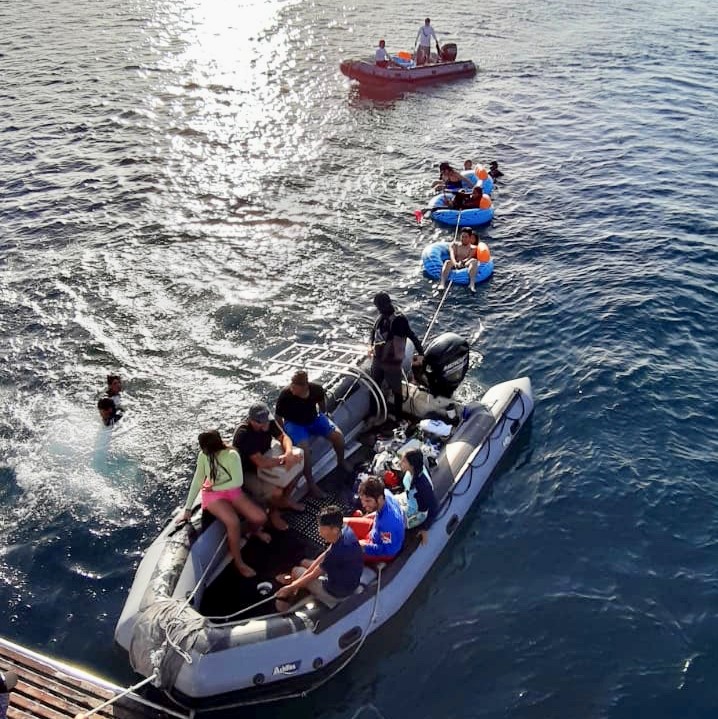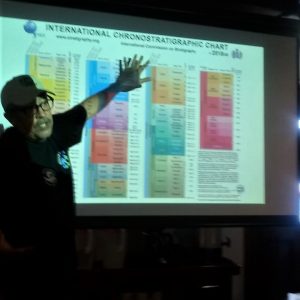 July 4, 2019 – Danzante Island
Morning hike at Honeymoon Cove
First AID class, theory
Kayak and swimming recreational activities
Meeting the crew (each crew member was assigned to two students – the students interviewed them and created a presentation to be given the following day on "their" crewmember)
Economy class

July 5, 2019 – San José Island
Morning hike
Presentations of "their" own crew member
Working on Brochure
Economy class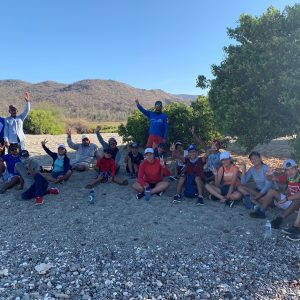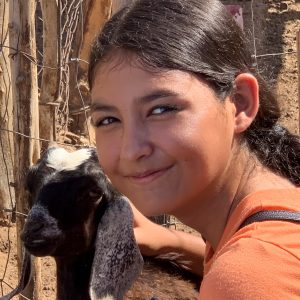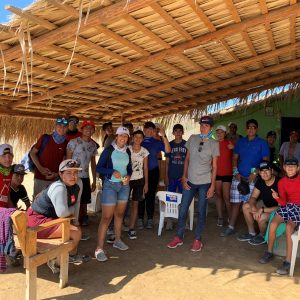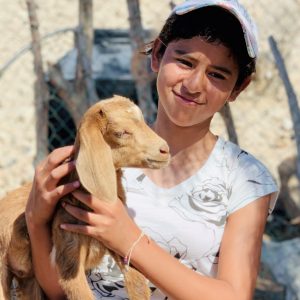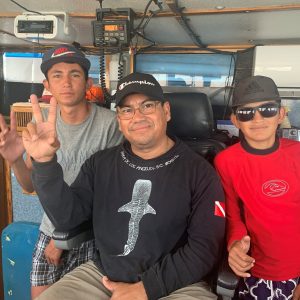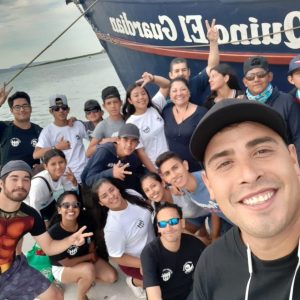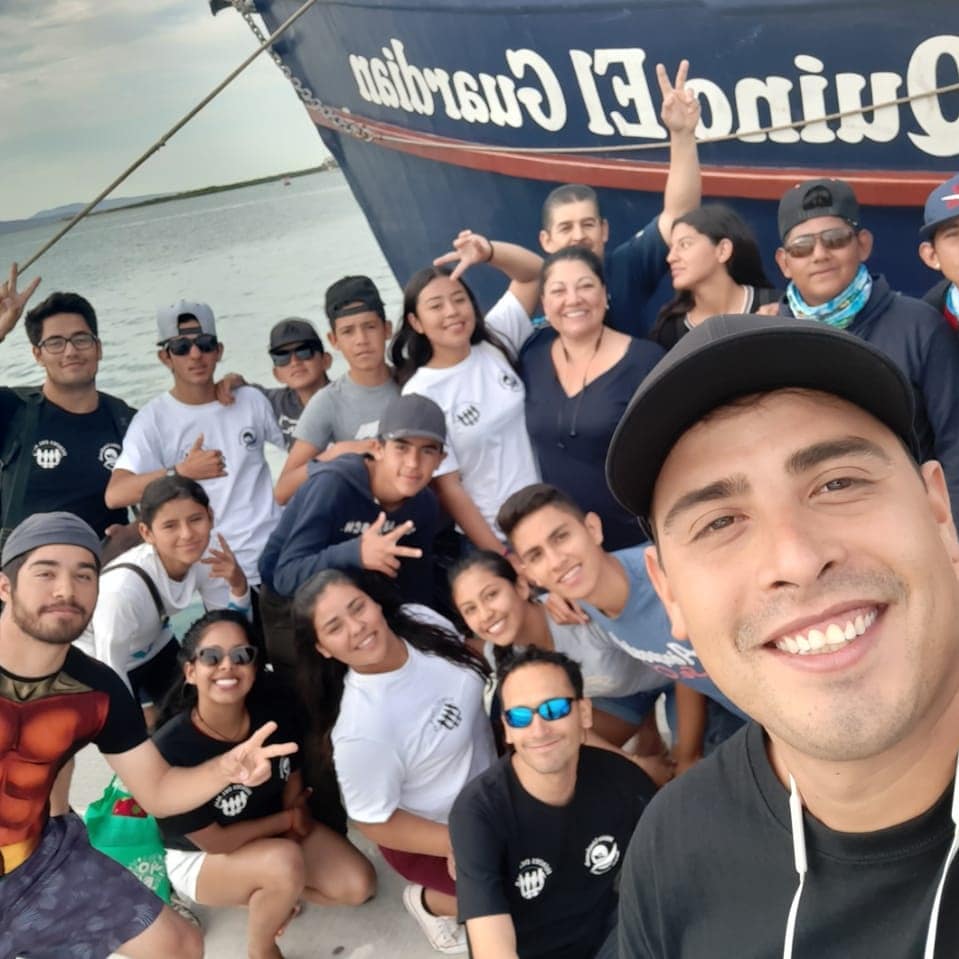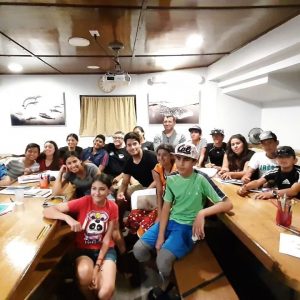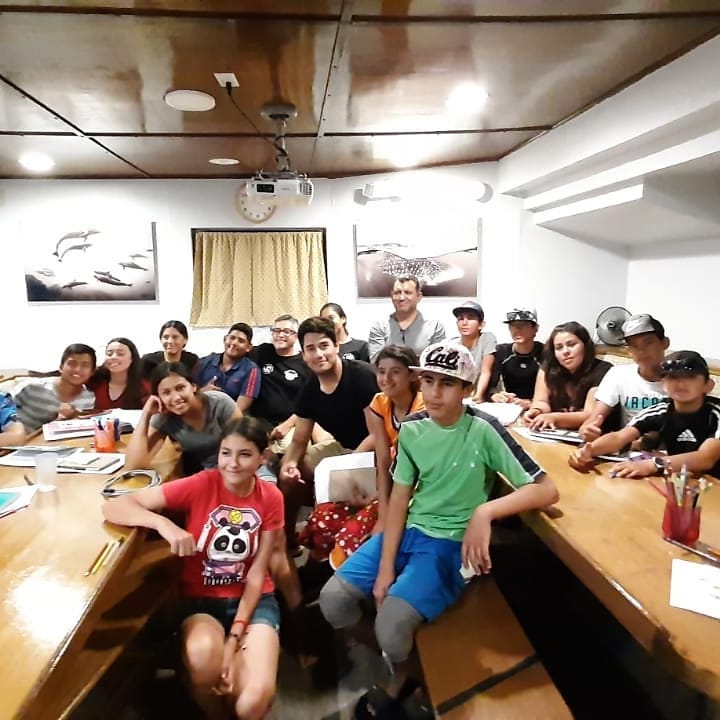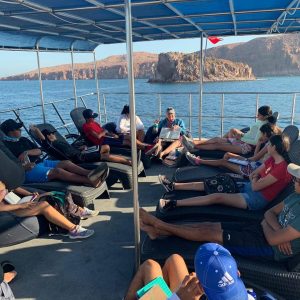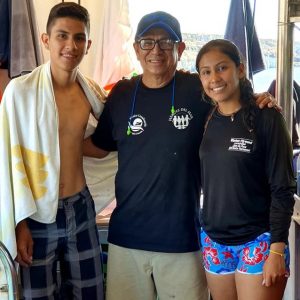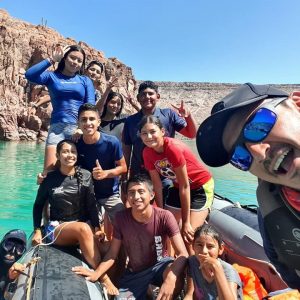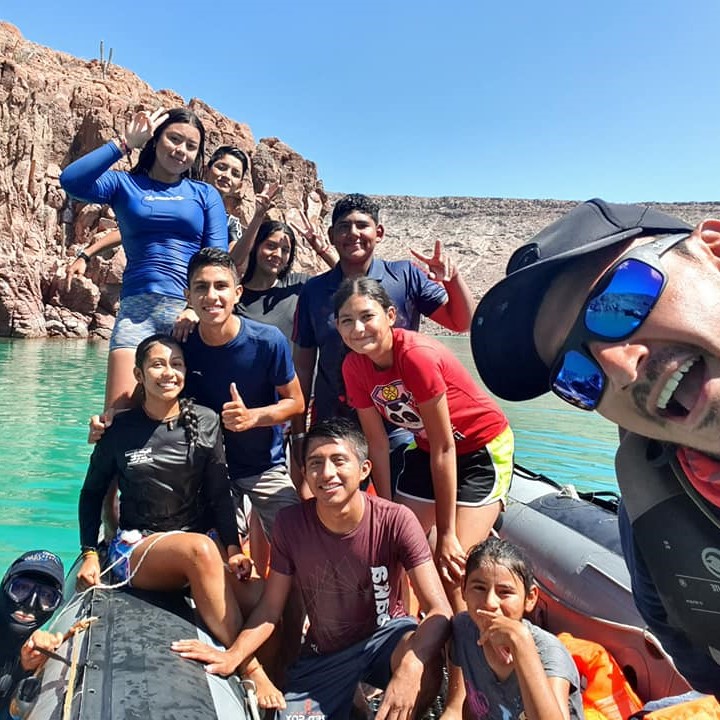 July 6, 2019 – Espíritu Santo Island (Ensenada Grande)
Sealion watching
Economy class
First AID and CPR class, practice
Presentation of their brochure project
Recreational activities on the beach
 
July 7, 2019 – Return to La Paz