First Generation of Heroes del Mar
In 2019 the program started with the first generation of Heroes del Mar. This generation comprised 14 young children from different fishing communities in Baja California Sur, within the Gulf of California, Mexico.
The change we saw in each Hero was incredible. To see emotional, intellectual, and professional growth was highly fulfilling.
2019 -

FIRST YEAR
Southwestern Islands of

Baja




California Sur
The first trip took place in July 2019. It was such an adventure! On this trip we visited the southwestern part of the Gulf of California, including Espíritu Santo, San José, San Francisquito, Carmen, and El Pardito Islands.
During the ten-day trip, the Heroes learned to swim. It was one of the most important lessons for them because even though most lived in communities near the sea, many had never swum. So it was an extraordinary experience!
Another of the activities that had the most significant impact on them was learning how to use the microscope since they could observe and learn about the miniature life in the sea (plankton). Finally, a significant highlight is that they created and developed a business idea to apply in their communities this year.
They practiced being snorkel guides and took geology and fossil hunting classes, personal finance and marketing, and first aid classes. In addition, they did recreational activities such as hiking, kayaking, snorkeling, sea lion, and whale watching. They also met the boat crew and learned about their duties.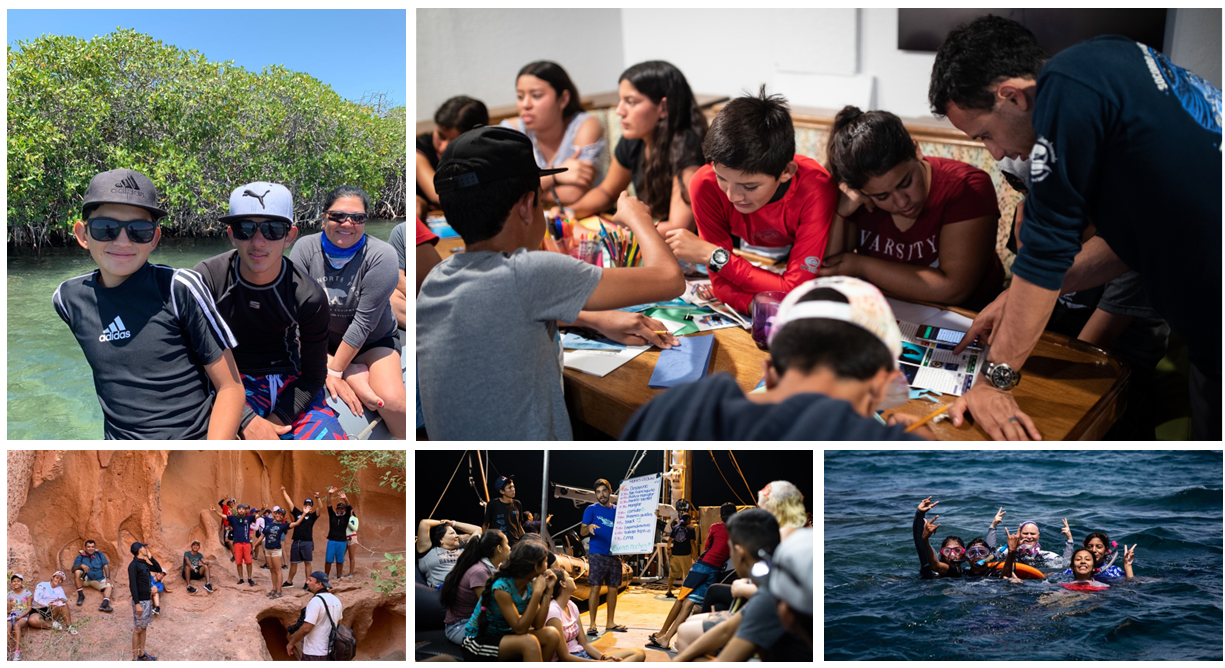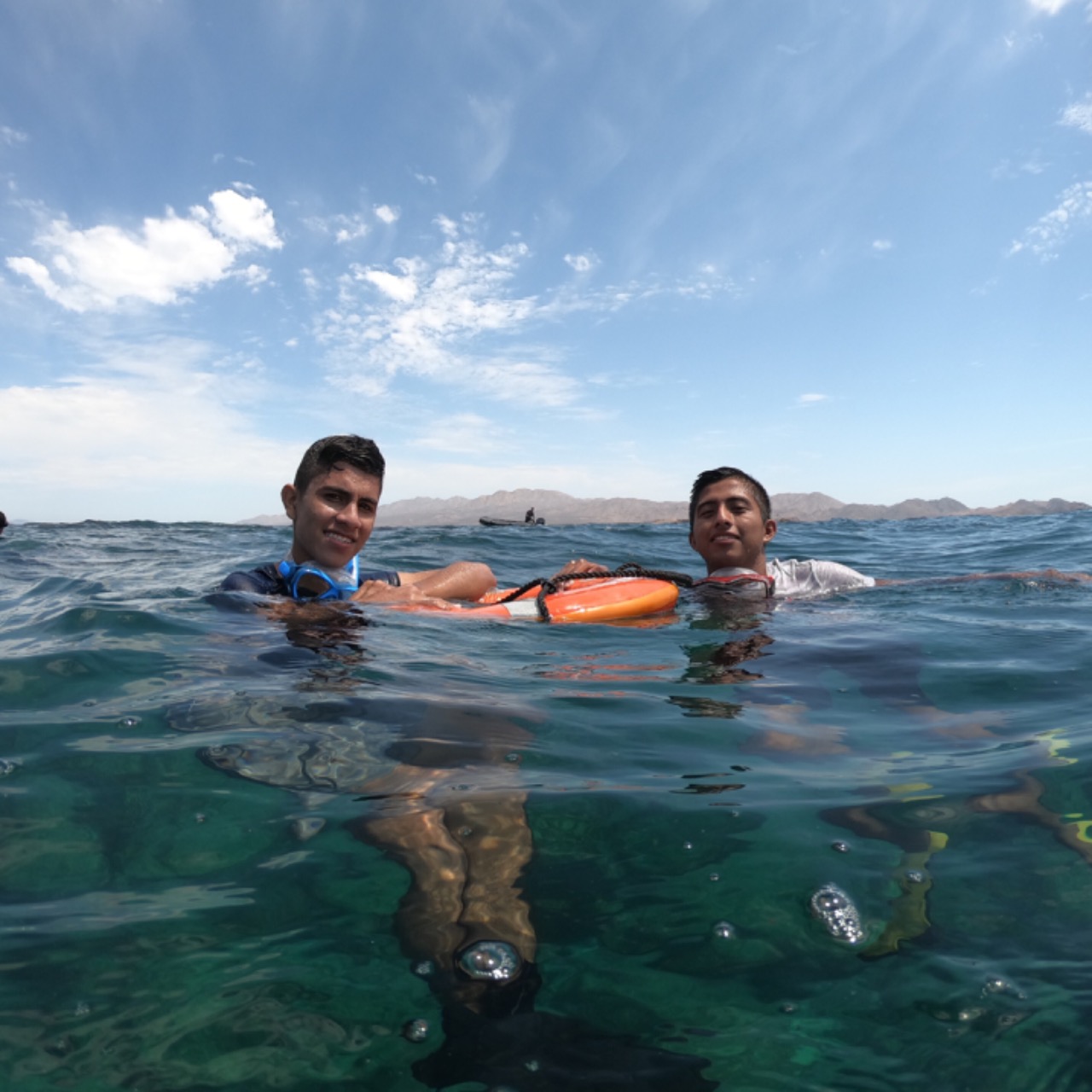 Learning to swim
Despite living near the sea, many Heroes did not know how to swim.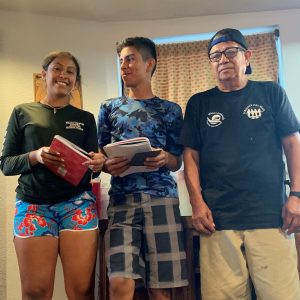 Developed a business idea
Thanks to the business class, they were able to develop ideas for a business in their own communities.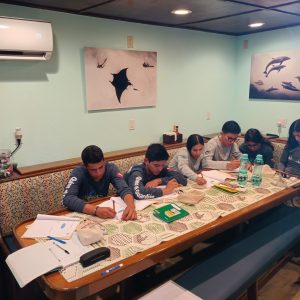 Personal finance
The Heroes learned the importance of saving and taking care of their money.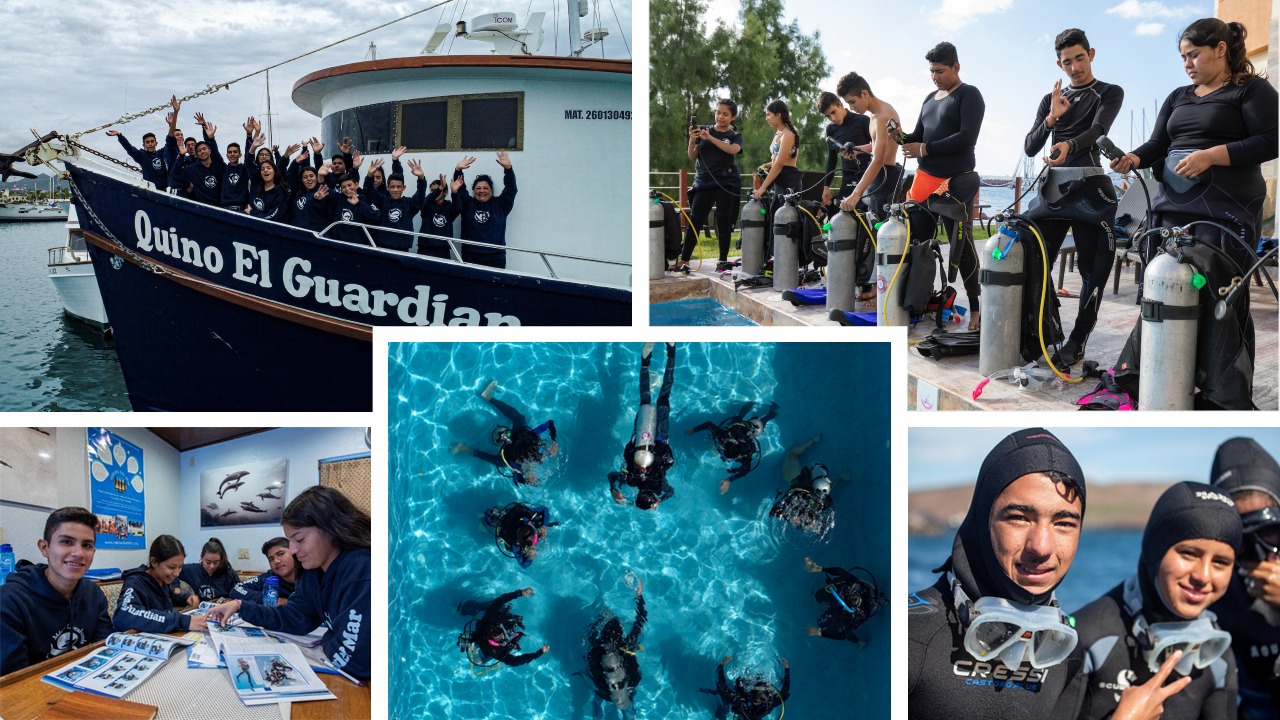 PADI O
pen Water Diver Certification
In December 2019, we conducted the intensive PADI open water diving course in La Paz, Baja California Sur. The Heroes dived for the first time in the waters of the Gulf of California to get their certification as beginner divers. This course was made possible thanks to the support of PADI, who provided us with the credentials and learning kits, and Divers Alert Network's support for providing dive insurance.
2021 - YEAR TWO


Midriff Islands of the Gulf of California
In 2021, after being delayed due to the pandemic, we made our second trip to the Gulf of California, focusing on the Midriff Islands. Again, the Heroes returned with the same enthusiasm as on the first trip.
We flew with the Heroes from La Paz to Puerto Peñasco. It was the Heroes' first time on an airplane! The trip consisted of visiting the islands of Angel de la Guarda, Tiburón, San Esteban, and Bahía de Los Ángeles. On this trip, the Heroes practiced a lot of scuba diving and learned the genetic identification of marine species from seawater samples. They also learned basic techniques of underwater monitoring and species identification.
They learned the importance of planning goals for their future, the culture of entrepreneurship, how to manage a business, and continued developing projects to apply in their communities.
Other activities during the trip were hiking to observe and identify endemic species in the islands, snorkeling, and counting sea lions. In addition, they talked about science journalism and the work in the Gulf of California for species conservation and their challenges.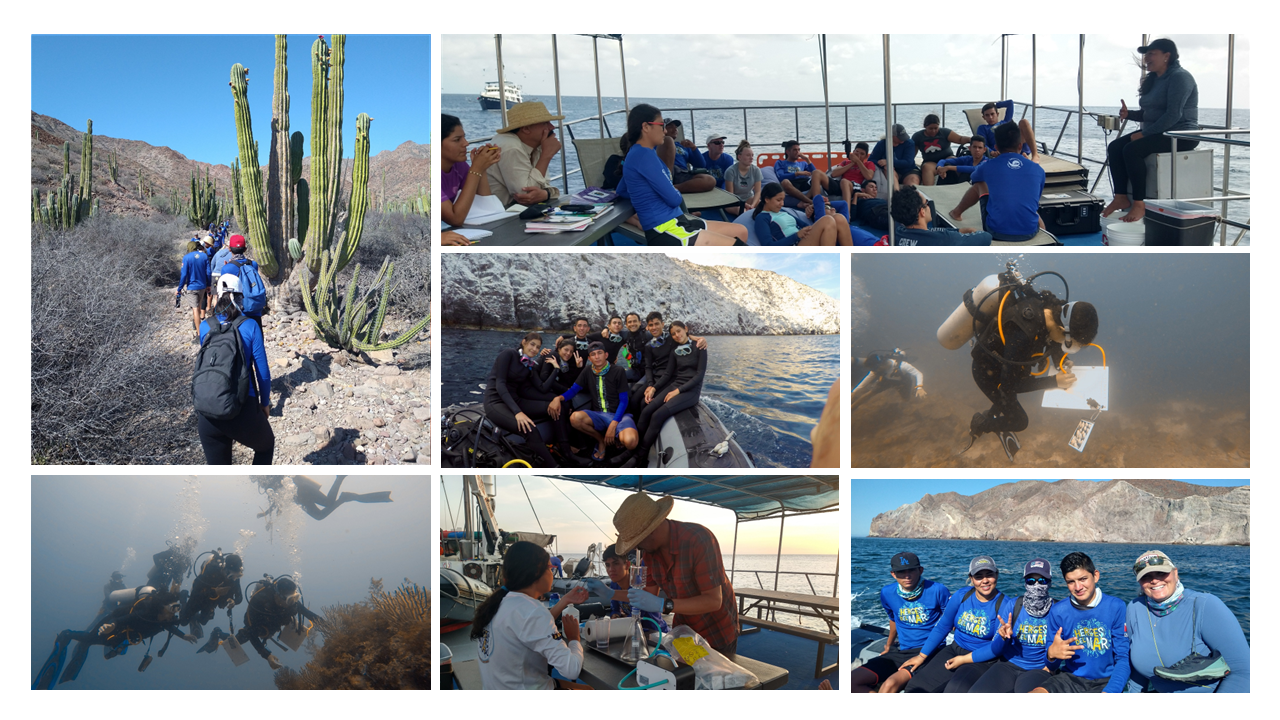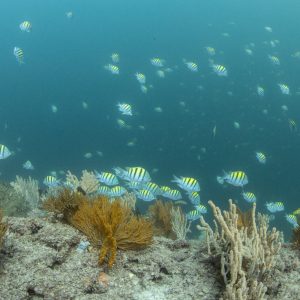 Marine flora and fauna surveys
The Heroes learned the basics of underwater monitoring and conducted surveys.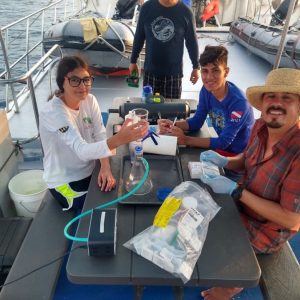 Environmental DNA
Collected seawater samples to identify marine species without seeing them.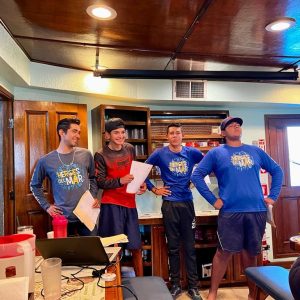 Personal growth
Guidance on setting life goals and planning for your future.
Rescue marine turtles at
Paradisus Los Cabos
In October 2021, the Heroes spent a week at the Paradisus hotel in Los Cabos, Mexico, for marine conservation and hospitality activities. They cleaned nests, released sea turtles, and learned about identification and best bird-watching practices. They were taught about customer service and the many responsibilities of running a hotel. Finally, the Heroes enjoyed moments, learning how to prepare food, drinks and many functions performed by the human capital in the hotel. In addition, the Heroes retook a first aid course to reinforced what they learned with their certification in their first year. These activities where carried out thanks to Dr. Graciela Tiburcio, the Organization for the Sustainability and Conservation of the Environment, and Hotel Paradisus Los Cabos.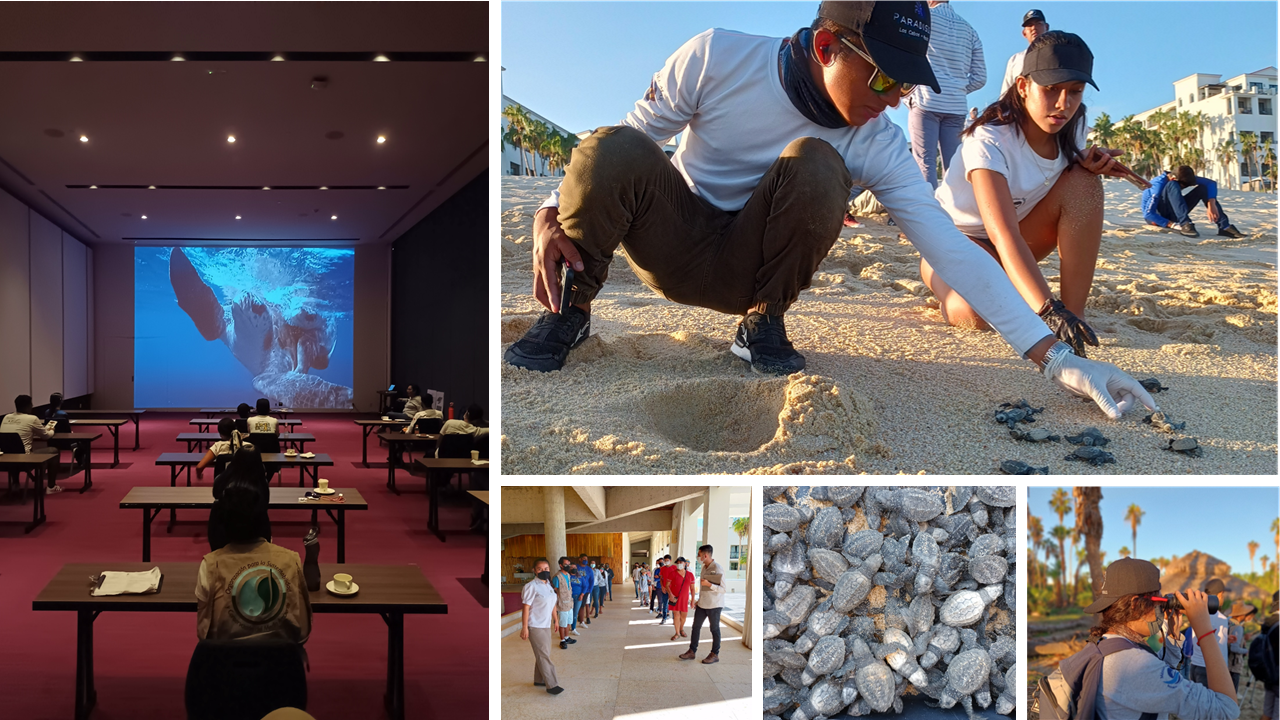 2022 - YEAR

THREE
Loreto National Park and Nearby Islands
In July 2022, we made the third and last trip. It was a fun and nostalgic experience because our first generation's end was getting close.
The Heroes reinforced the diving lessons this time and were certified as PADI advanced open-water divers. They also learned how to give a dive briefing. So now, our Heroes can dive at great depths and against strong currents. In addition, we strengthened their knowledge of marine species by teaching them the scientific names of the animals they were observing. Finally, we had a surprise in one of our dive sites; we swam with dolphins in the wild – an unforgettable experience!
A big thank you to our facilitator Marina Servin, where we learned the need to be grateful to the people that help you understand what personal wealth and order mean.
As in previous trips, we hiked in the Danzantes and Catalina islands, with fauna and flora very different from those observed on the north and south Gulf of California islands.
Finally, the moment had arrived; the Heroes graduated! We had a graduation ceremony where each got a diploma. This small dinner was very emotional, as each of them gave gratitude to the program and their friends and expressing the desire to support the next generation.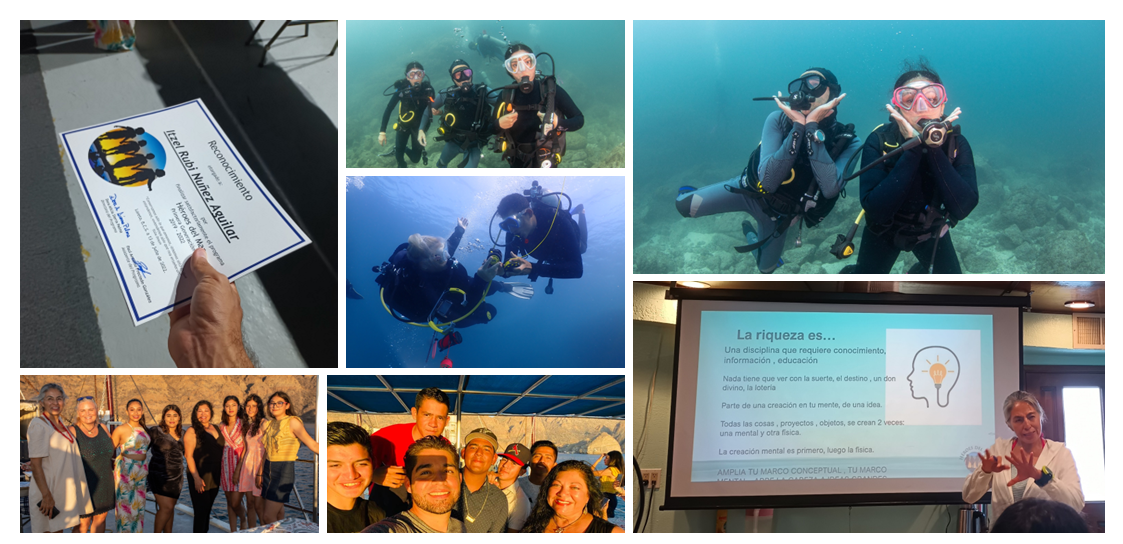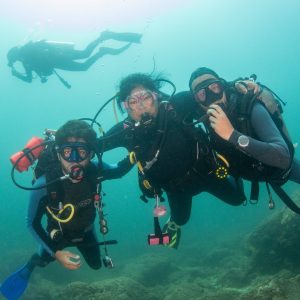 PADI advanced open-water certification
Now we can dive deeper!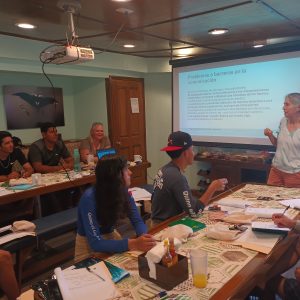 To be grateful!
The lessons that can change a life.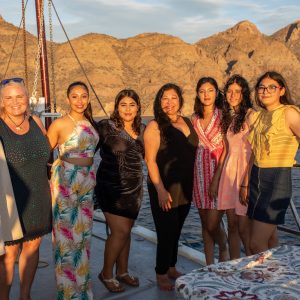 Graduated!
After a three-year program: the mission is complete!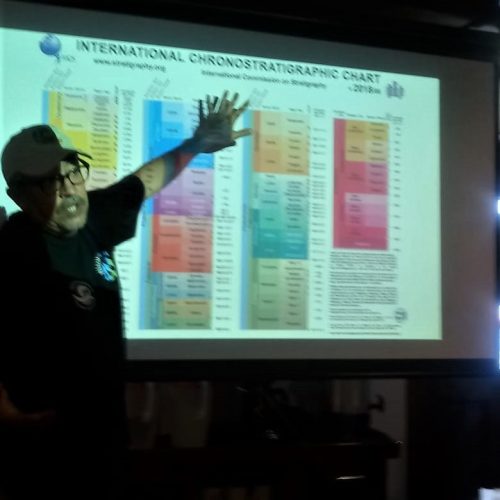 Awareness of the importance of saving and investing money.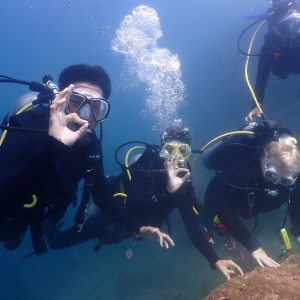 Conduct responsible fishing or tourism activities in their communities.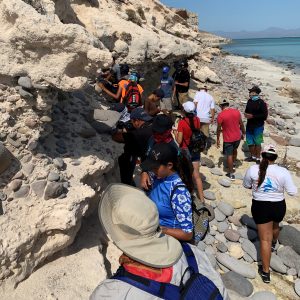 Generate business ideas to implement in their communities.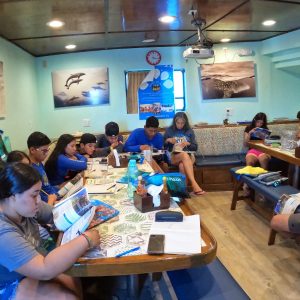 Learning to use technological tools (online courses, computers).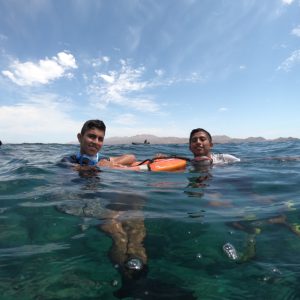 Trained Heroes to be snorkel guides.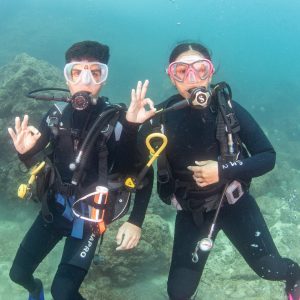 PADI advanced open-water divers certification.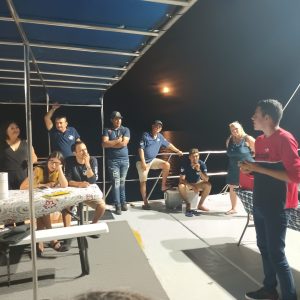 Development of self-confidence and public speaking skills.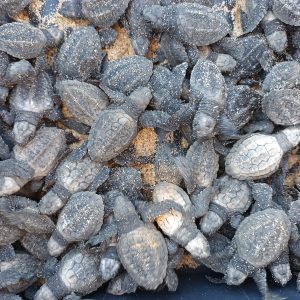 Marine fauna guide (birds and turtles) certification.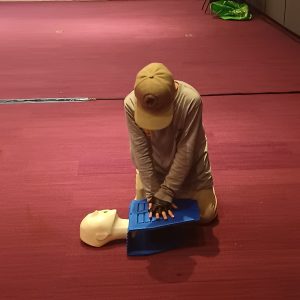 Emergency first response certification.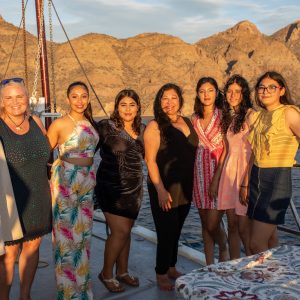 We motivated six Heroes to continue their university studies. The other Heroes are still in high school.